Innovation and lightning fast development in kayak fishing industry doesn't  slow down that's for sure. Latest news is a new concept from Jackson Kayak. Jackson Kayak...
Native Watercraft, US based company known for their sit on top and hybrid fishing kayaks had a busy and productive year. For 2018 they...
Jackson Kayak is coming with its new fishing kayak Liska. Liska is a new model, dedicated to and named after Jackson's previous European Team Manager...
When it comes to a safety you can never write too much about it to remind anglers on a safety tips that we often...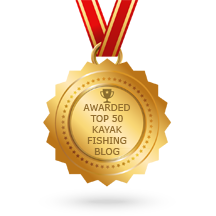 Being haunted by idea to start kayak fishing for months and not being able to let that thought go away probably means it is...