Rapala and soft lures?  Yes, breakthrough finally happened .Does introducing their first soft/hybrid bait in Rapala's lure assortment means they are planning to get...
Native Watercraft, US based company known for their sit on top and hybrid fishing kayaks had a busy and productive year. For 2018 they...
Jackson Kayak is coming with its new fishing kayak Liska. Liska is a new model, dedicated to and named after Jackson's previous European Team Manager...
We all like to rig our kayaks and having a fish finder on a kayak became almost a standard piece of equipment. Not that...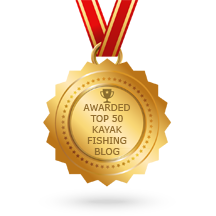 Finally!!! A bit too late, but better than never. Rant first. As an Ocean Kayak owner and a fan I am more than happy to see...