Long waited summer and summer family vacation is something that we wait the whole year and mine came quite early this year. Location where...
Native Watercraft, US based company known for their sit on top and hybrid fishing kayaks had a busy and productive year. For 2018 they...
Jackson Kayak is coming with its new fishing kayak Liska. Liska is a new model, dedicated to and named after Jackson's previous European Team Manager...
We all like to rig our kayaks and having a fish finder on a kayak became almost a standard piece of equipment. Not that...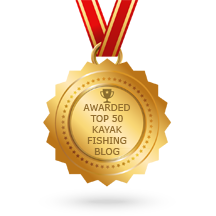 End of 2016 and beginning of 2017 Ocean Kayak started selling their new, upgraded and long waited Trident series Kayak. They come in 3 different...