Native Watercraft, US based company known for their sit on top and hybrid fishing kayaks had a busy and productive year. For 2018 they...
Jackson Kayak is coming with its new fishing kayak Liska. Liska is a new model, dedicated to and named after Jackson's previous European Team Manager...
When it comes to a safety you can never write too much about it to remind anglers on a safety tips that we often...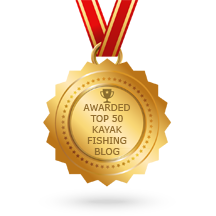 As a promise to myself to incorporate or practice new techniques each year, last summer I decided to spend more time on practicing Ultra...