This is not a kayak fishing video but it made my day and has to be shared. Fellow angler from Montenegro Milos Cetkovic with...
Native Watercraft, US based company known for their sit on top and hybrid fishing kayaks had a busy and productive year. For 2018 they...
Jackson Kayak is coming with its new fishing kayak Liska. Liska is a new model, dedicated to and named after Jackson's previous European Team Manager...
We all like to rig our kayaks and having a fish finder on a kayak became almost a standard piece of equipment. Not that...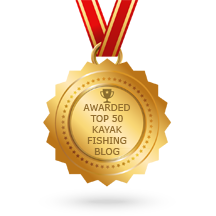 Repeating that PFD (Personal Floatation Device) is a single most important thing you must have when you go kayaking might be boring already, but...